Speakers

Professor Abraham (Avi) J. Domb
Chief Scientist, Ministry of Science and Technology, Israel & Head of the School of Pharmacy-Faculty of Medicine of The Hebrew University, Israel

Amir Lati
Consul General of Israel Hong Kong

Catherine Leung
Founder & Partner, MizMaa Ventures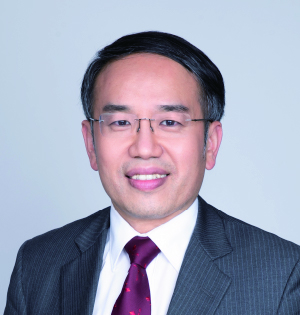 Christopher Hui
Secretary for Financial Services and the Treasury HKSAR

Denes Ban
Managing Partner, OurCrowd


Eric Ng
CEO, Happiness Capital
Laurence Li
Chairman, FSDC

Peter Golovsky
Managing Director, Head of Family Office Services, Asia Pacific, Alvarium and Co-lead, FSDC HKI Collaboration Working Group

Stephen Phillips
Director-General of Investment Promotion, InvestHK and Co-lead, FSDC HKI Collaboration Working Group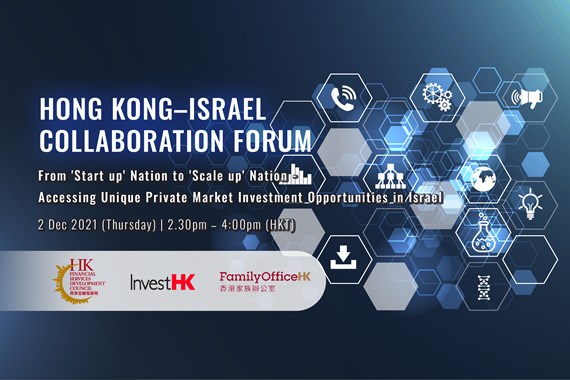 Accessing unique private market investment opportunities continues to be a key area of focus for many of Hong Kong's and Asia's largest single and multi-family offices.

Israel is recognized globally as a leading center and ecosystem for high tech innovation. In Israel this year, we've seen unprecedented growth with 24 new unicorns.

The Financial Services Development Council (FSDC), Invest Hong Kong (InvestHK), and Consulate General of Israel in Hong Kong & Macau are excited to launch the Hong Kong-Israel (HKI) Collaboration Forum that includes a distinguished panel of speakers comprising government officials and global leaders in Hong Kong and Israel to exchange knowledge and ideas.

This forum is by invitation only exclusively for a selected number of family office representatives and industry experts.
Agenda:
Item
Speaker
Welcome Remarks

Chairman, Financial Services Development Council (FSDC)

Opening Address #1

Secretary for Financial Services and the Treasury HKSAR

Keynote Address

Professor Abraham (Avi) J. Domb

Chief Scientist, Ministry of Science and Technology, Israel & Head of the School of Pharmacy-Faculty of Medicine of The Hebrew University, Jerusalem, Israel

Opening Address #2

Consul General of Israel Hong Kong

Panel Presentation

Topic: Why Israel? - Israeli technology business landscape, strengths, and opportunities

Presented by Peter Golovsky

Managing Director, Head of Family Office Services, Asia Pacific, Alvarium and Co-leader, FSDC HKI Collaboration Working Group

Panel Discussion

Topic: HK-Israel Collaboration Success Stories: Now & The Future

Moderator: Peter Golovsky

Panellists:

Professor Abraham (Avi) J. Domb

Catherine K.C. Leung  Founder & Partner, MizMaa Ventures

Denes Ban Managing Partner, OurCrowd

Dvir Cohen CEO, Memic

Eric Ng CEO, Happiness Capital

Closing Remarks

Director-General of Investment Promotion, InvestHK and Co-leader, FSDC HKI Collaboration Working Group
Related articles about Hong Kong-Israel Collaboration